If you don't have much experience with touring in Europe or touring at all and if you are on a tight budget what often comes together, these tips might help you to bring some helpful items with you.
Sleeping bags and travel pillows
In most European countries venues and promoters usually provide sleeping places for bands. That can be simple mattresses at private places or venues, hostels, hotels, band rooms or whole band flats at the venues. You should always have sleeping bags with you, even if you mainly stay in hotels. It might happen that you will have to wait in the van sometimes, then it's good if you have sleeping bags to keep you warm. Even if you tour in summer it can be cold during the night or in mountainous regions.
If you fly over and want to save space in your bags you can buy sleeping bags on the road in bike, outdoor, hardware or superstores. You can also ask the tour van rental, your booking agent or friends if they can organize some for you.
It's also very nice to have your own pillow which you can also use in the van.
Travel towel
At some sleeping places you perhaps won't find bath towels for each band member, so it's better to bring your own. A so called travel towel saves you loads of space in your bag, is quick drying and holds much more water than a standard towel.
Navigation device
That's pretty obvious, because on tour you have a tight schedule and have to be on time, so don't waste your time with looking for the venues in an old fashioned way.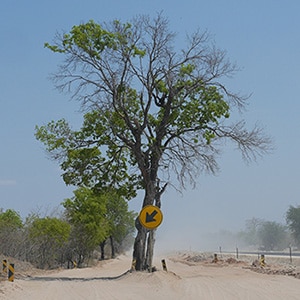 There's still enough reason to get stressed (traffic jams, streets not appearing in the navigation system etc.). You can better use the time for relaxing between the shows.
Make sure that you either bring one from home (with the right set of maps) or that your tour van rental also rents a navigation device for a reasonable price.
If you have a European SIM card you can also use GPS on a smartphone, but then you cannot use your phone for anything else at the same time.
If you decide to use your smartphone, it makes sense to save the area you need in Google Maps for offline access, so you can navigate even when you have no net coverage. Click here for instructions how to download areas and navigate offline.
Phone with local SIM card
On tour it's important that the promoters and/or your booker can reach you. Sometimes the address of the meeting point can change or requests for interviews come up or there are technical questions etc. Also you have to be able to call the promoters if you are late or if you don't find the venue, hotel etc. You will probably also write lots of text messages.
Using a local SIM card allows you to use your phone whenever you need to, without having to wait until you find a good Wi-Fi connection.
Money Belt
A money belt might be the most important item to bring, if you get paid for your shows and merchandise in cash. You can fasten it around your hips until you can store your money safely, spend it or deposit it into your bank account.
Tablet with headphones
If you don't have a notebook or don't want to bring it on tour with you, you can bring a basic tablet instead. You can use it for dealing with the tour business, promoting your band on social networks, watching movies, playing games etc. while you are travelling or waiting.
Camera
Either you bring a good digital camera or a smartphone with an integrated camera which also can take good quality pictures in the dark. Apart from the question if you like Facebook, Instagram etc. or not; if you are not posting anything on social media while you are on tour, for the rest of the world it looks as if your band wasn't touring at all. Post at least two or three pictures in your official band profile per tour week, of course only if they are useful and/or entertaining.
Ear plugs
Even if you don't wear ear plugs on stage, they can help you to get a good night's sleep despite snoring band mates, annoying phone beeps or people going in and out of the room.
Dry Shampoo
Especially important for Heavy Metal bands! Often you have to share one bathroom with all band members. If you have a tight schedule, you probably will not have time to wash your hair as often as you would like. Dry shampoo is a fantastic invention, as if it were made for touring bands. Your hair does perhaps not look like freshly washed, but at least it isn't greasy any more.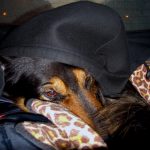 Hoody
For lots of touring bands it's anyway the clothing item number one. The hood keeps you warm and when taking a nap it also covers the eyes to block out the world around you, especially when a room has no curtains.
Sun glasses
Necessary for driving and hangovers.
Painkillers
Also necessary for hangovers. It depends where you live and where you tour, but if you for example come from the US or the UK and tour in Germany, bring painkillers with you as they are much more expensive in Germany.
Flip flops
Sometimes the bathroom next to your sleeping place is used by lots of drunken people during the whole evening. You will be happy to have flip flops if you need to go to the toilet during the night. Beside that it's always good to give your feet a break from sneakers or boots.
Tour itinerary
You obviously should bring all relevant details for the shows you play, for example phone numbers of all promoters, venue addresses, schedules with arrival, dinner, stage time etc. It's definitely better to have them also as a printed version and not only in your phone, since the latter can run out of batteries.
Chargers and adapters
You need adapters for your electronic devices like phone, camera, notebook etc. as well as adapters for your musical equipment. In addition to your main phone charger bring a car charger. Here you can find an overview about electric systems used around the world.
To reduce the number of adapters you can bring a power strip. If you are using 9-volt block batteries in your pedals, you also won't need an extra adapter for them.
A power bank with good capacity is also very useful on tour as the local promoters should always be able to reach you.
Gaffer or duct tape and zip ties
You can fix almost everything with tape and zip ties. Not only can you use it for last-minute repairs, but also for taping down your cords on stage to avoid stumbling in front of your fans.
Guitar strings, drum sticks and guitar picks of your favorite brand
It's a waste of time if you have to find a music store on the road to buy basic equipment. In Europe you generally won't find a music store on each street corner, in small towns might be none at all. In Ireland you might find more stores, probably less in Austria or Italy.
Also, some shops are specialized exclusively in pianos or wind instruments. The smaller stores perhaps don't carry your favorite brand or gauge of guitar strings, also they can be more expensive than in your home country.
Carrying extra heads for at least the snare and bass drum isn't a bad idea either.
---
Author: Mary