Band-Vans.net is a worldwide directory for splitter vans, sleeper busses, backline, crew and band merchandise. It's the # 1 place for artists, their agents and managers to find the right tour services easily and quickly.
If you are a tour service provider, you can present your business in the best possible way and attract more customers. Check out our example listing. The prices for ads are kept low (1 € per day) so that also small businesses can afford them.
Band-Vans.net doesn't take any provision for the mediation of tour services because customers directly get their offers from the service providers.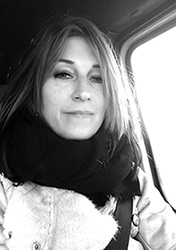 Having worked in the touring business as booking agent, tour manager and tour service provider for many years, I know how time consuming it can be to find the best partners, especially if you tour overseas.
I often get asked by artists, booking agents and artist managers to recommend van and backline rentals, drivers, sound engineers or merchandise companies. I discovered that a directory was needed where one can find all types of services in one place.
– Mary Keiser
Artists, their managers and booking agents will be connected to the right tour service providers.
Tour service providers can promote their business and find the right customers.